This website will be remove if Joel ever ships out all orders or provides full refunds to everyone.
Information is current as of 2017-07-11
DO NOT DO BUISNESS WITH THIS PERSON!! AVOID OR RISK BEING SCAMMED OUT OF MONEY!!!

Joel N. Ifill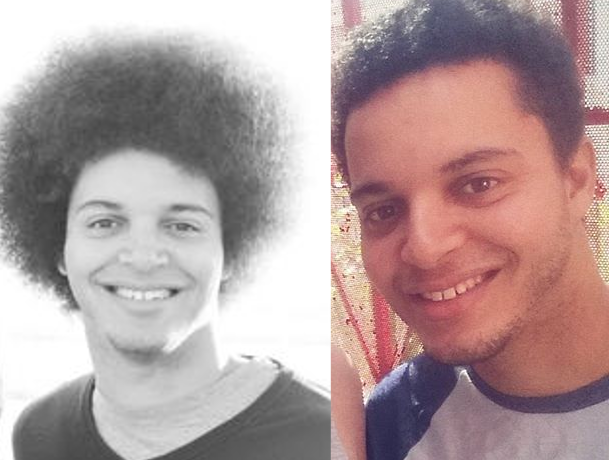 The person that scammed 509 people out of $81,985
DO NOT DO BUISNESS WITH THIS PERSON!! AVOID OR RISK BEING SCAMMED OUT OF MONEY!!!
Also avoid kickstarter.com They did not provide any help with getting Joel to respond or receive refunds. Don't support kick starter! And yes I know how kick starter works. Joel claims to have the finished product and is not shipping anyting out!
It all started out as a KickStarter.com project back in April 2015.

https://www.kickstarter.com/projects/152108000/cubit-perfect-cubes-of-tungsten-titanium-and-more/


Please visit the kickstarter website for more detailed information. I will provide a condensed version of what is happening.

The project started out as a response to the another tungsten cube kickstarter project. Joel was going to provide a cheaper tungsten cube as well as other elements in cube form. He is calling it cubit cubes. The project took off pretty quick, met the projects goal, and raised $81,985 on May 6th 2015.
Joel also started a website to sell the cubes at https://www.cubit-cubes.com/ This website no longer available.
Things started out great with Joel communicating with updates on his progress.
On August 11th 2015 he made a project update stating that he as received all Titanium, Tungsten, Magnesium and Aluminum Cubits. Still waiting for Copper, aerogel and stands. In the mean time we have begun shipping single Tungsten Cubits, or Tungsten with companion Aluminum Cubits.
September 4th 2015. Manufacturing Update.
We are far overdue for an update. I have been focusing very hard on fulfilling orders and working with vendors to get Cubits perfect. Everything is going well, but slightly slower than I would like. Shipping Status: All Cubit material has now been shipped to me and fulfillment is well underway. While all the Cubits are manufactured the work does not stop there. Each Cubit is inspected for imperfections, counted, and sorted for further processing.
Looking good so far but where are all these cubes?
October 13th 2015. Still shipping out cubes. The Cubits are still looking fantastic and there have been no obstacles that I are preventing the fulfillment of all orders. I will keep on fulfilling orders as fast I can.
Updates like this were happening about once a month. All seemed fine but a slow process.
I received a USPS shipping number 9405511699000739313993 on December 21st 2015 which never showed any status update and never showed it even shipped.
Updates on the progress is still happening about once a month at this point.
April 18th 2016.
We are overdue for an update. We are coming down the homestretch on orders and are hoping to have it all wrapped up in the next few weeks. I'm waiting for small makeup quantities of some Cubits mainly 1.5" Aerogel and magnesium in all sizes.
Besides that we are still working through orders. There are 15 orders left on the 1" and under size everything else is 1.5", 2" and Full grids. After that there is a small group that require replacements and RMA's for shipping damage which will be resolved right after.
The end is in sight and the finish line is coming up, this campaign has been a monumental task for fulfillment and handling but we will make it! Thank you for the patience. As always send me a message if you have any particular questions or concerns.
May 18th 2016
Joel had a small delay which has prevented him from shipping out the cubes.
I have just arrived back in my workshop after an extended work trip. We are back in business and shipping. Compared to last update there has been very little movement as I was on the road. Starting today I'm taking the week off to finish up all the correspondence with you backers and keep moving forward.
We are proudly receiving one of the final loads of polished cubits tomorrow, and fulfillment will be back in full swing. We are also revisiting packaging to better secure the Cubits and prevent shipping damage.
I can't ask for any more patience but this campaign is wrapping up, I smile every time I receiving a thank you e-mail or message, and I want to see more.
Joel goes silent
September 7th 2016

First of all I owe an apology. This campaign has been terribly bogged down in fulfillment of which I have no excuse but myself.. Several times I have made a recovery schedule but I can't even stick to my own internal schedules let alone report out a schedule I can maintain to all of you backers. For the last 60 days the fulfillment has more or less been completely stalled save for a few orders. I won't go into all the reasons but I have not been able to focus myself or my resources towards fulfillment. I have been waiting for good news to report out, but it hasn't come and I am now long overdue for a update.
There is nothing specific holding up orders and nearly all orders are ready or could be ready to fulfill. However, with every passing day my work hours and travel seem to get longer and I have been unable to commit sufficient time to Cubits.
This situation isn't fair to you backers, so instead of making excuses I am trying to make progress. I have called in a few favors and a good friend of mine is donating some project management and fulfillment expertise to get shipping back on track. I will be devoting my time to improving the packaging and she will be focused on fulfillment and orders.
We will report out in one week and let everyone know on the progress. I really believe in this project and want every backer to get their reward and be satisfied.
Thank you for the patience. We will research 100% fulfillment soon. If you have any questions please post here in this update and I will answer.
He never did get the help as backers still do not have their cubes.
September 21st 2016. The last project update.
Claims to be Joels help
Hello everyone! In the last update, Joel mentioned that he was enlisting the help of some friends to help with the fulfillment process of this project. We would like to say hello, and give you an update on what the is current status of our progress.
At the moment, we are re-organizing all of the orders and inventory. We want to make sure that all of the orders are fulfilled efficiently while still maintaining the integrity of the product. Many of the orders that are waiting to be fulfilled are almost ready to be sent out, but are missing one or two key items. Once the organizing is done, we will have a more firm idea of which orders will be going out, as well as a better timeline for shipment. We will then post an update on what to expect.
If you have sent Joel a message recently and it regards issues with an order you received, or if you have questions about the product itself, please re-send your message. If you had a question about fulfillment or shipping dates, then we ask you to please wait until we post the next update.
Thank you to all of you backers who have been so patient. We are just as eager as the rest of you to get your orders out! Talk to you soon!
That is the end of the project updates. Joel will post updates saying he will make an update soon but never does. He does not respond to messages and will not give an answer as to why there is still a delay.
This is all current information I have on Joel N Ifill.
Name: Joel N Ifill
Birth year: 1980
Current age: 36
Phone number 323-365-7389 (unverified)
Current & Past Addresses
1039 Westchester Pl, Los Angeles, CA 90019
Current Address
2536 Barry Ave, Los Angeles, CA 90064
(Oct 2013 - Mar 2014)
501 Ridgeview Dr, Dravosburg, PA 15034
(Jan 2011 - Oct 2013)
501 Ridge Vw, Los Angeles, CA 90064
(Oct 2013)
1537 W 4th St, Williamsport, PA 17701
(May 2011)
2907 Baylis Dr, Ann Arbor, MI 48108
(Oct 2004 - Jan 2011)
2011 6th Ave, Los Angeles, CA 90018
(Oct 2010)
6088 Bownsvill Road Et, Finleyville, PA 15332
(Oct 2010)
6088 Brownsville Road Ext, Finleyville, PA 15332
(Sep 2010)
2111 5th Ave, Los Angeles, CA 90018
(Oct 2009)
Possible Relatives
Name - age - birth year
Adam N Ifill 32 1984
Don Ifill 84 1933
Miriam Ifill Grut 59 1958
Valerie Anne Ifill 66 1951
Vera Ifill 34 1983
Ethan Ifill 33 1984
Gloria Ifill 65 1951
Grantley W Ifill 74 1942
Oren S Ifill 29 1988
Valerie J Ifill 62 1955
Vern C Ifill 65 1951
Pauline P Ifill 66 1950
Sharon S Ifill 44 1972
Susanne A Ifill 42 1974
Valarie A Ifill 62 1955
Joel has since been married to Ashton G Roberts
https://www.theknot.com/us/ashton-roberts-and-joel-ifill-jun-2017
Birth year 1989
Age 28
Possible Relatives
Name - age - birth year
Becky L Roberts 53 1964
Michael T Roberts 56 1960
Amanda B Roberts 45 1972
Andrew Richard Roberts 29 1987
Anna Roberts 21 1995
Arica Roberts 25 1992
Christopher R Roberts 43 1973
Cori A Roberts 35 1982
Arlis F Roberts 77 1939
Deanna J Roberts 45 1971
Jackie L Roberts Jr 52 1964
Janice K Roberts 64 1952
Kathryn E Roberts 50 1966
Kathryn P Roberts 39 1978
Ryan M Roberts 38 1978
Current speculation is that Joel used the kickstarter money to fund his wedding and that is why he is not responding to any messages or giving any project updates.
Here is some photos of Joel and Ashton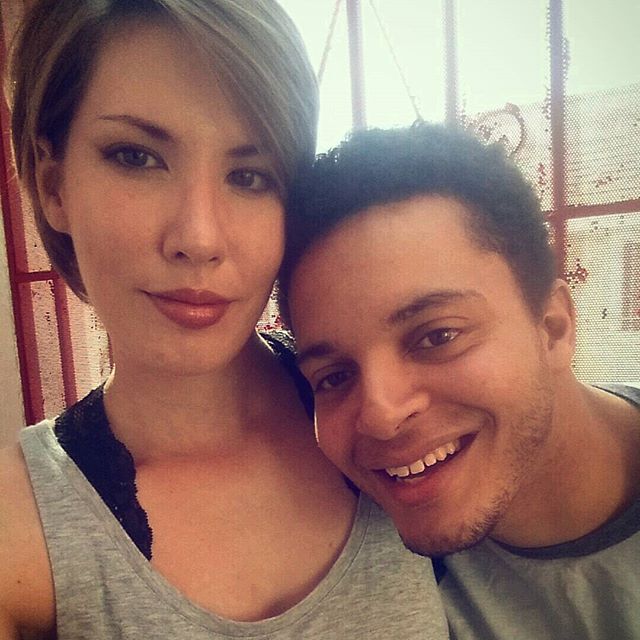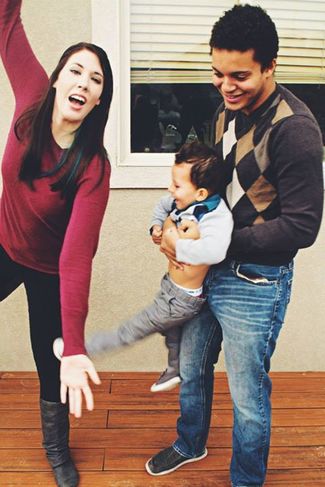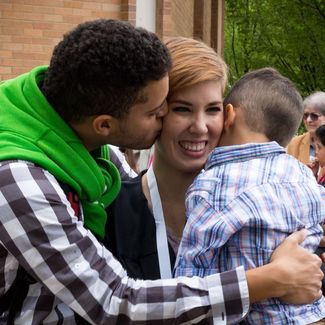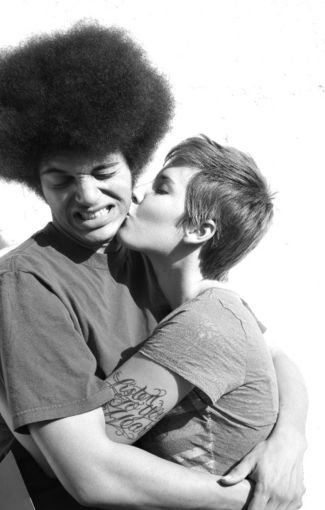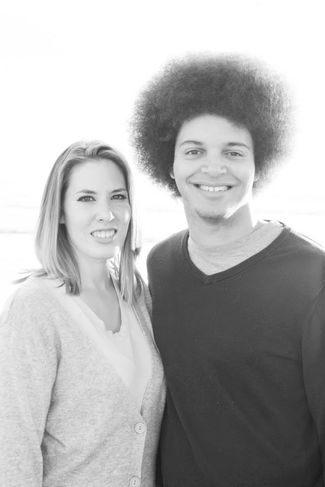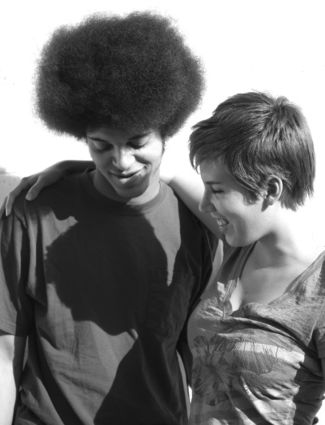 This website will be remove if Joel ever ships out all orders or provides full refunds to everyone.
Information is current as of 2017-07-11